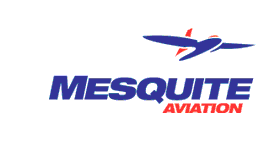 Discover the world of flying
during this exciting and informative
maiden voyage. Learn More>

Learn to fly today and begin to fulfill your aviation dreams! Learn More>

Need an airplane? Call us for
great rates and easy terms and you'll be
on your way. Learn More>

Take an awe-inspiring aerial tour over your neighborhood, property or office. Cameras welcome! Learn More>

Professional-quality photography from the air. Great rates. Learn More>


About Mesquite Aviation
Meet the crew at Mesquite Aviation.

Located at Mesquite Metro Airport, we offer aircraft rental, aerial photography, tours, discovery flights and excellent pilot training. Training includes private, instrument, commercial, CFI, CFII along with complex endorsements. We are currently in the process of facilities renovation, including major improvements like an all-new ground testing facility and our own maintenance center. Call Mesquite Aviation at 972.222.3546 or visit us at our temporary location at the terminal.
At the heart of Mesquite Aviation are our full time flight instructors.
Josh Sallee
Chief Flight Instructor
Commercial Airplane - Single Engine Land
Commercial Airplane - Multi-Engine Land
Instrument Rated
Certified Flight Instructor (CFI, CFII)

Mesquite Aviation is pleased to have Josh Sallee as our Chief Flight Instructor. He is a third-generation pilot whose grandfather was a captain for American Airlines for more than twenty years. Josh grew up in Denton, Texas and graduated from Texas A&M in 2002. He received his flight training at Delta Connection Academy. Josh went on to become a flight instructor at Delta Connection Academy, and trained pilots there from 2004 to 2006. Leaving Florida, Josh taught the challenging techniques of mountain flying at high-elevation airports in Colorado and winter flying in Massachusettes before returning to Texas. Upon his return to Texas, Josh joined Mesquite Aviation as a flight instructor, quickly advancing to the position of Chief Flight Instructor. Josh's goal is to produce safe, procient pilots in a time-effective and cost-effective manner.

Chip Harding
Owner

Chip has been an aviation enthusiast his entire life, growing up around pilots and airports. He began flying over 30 years ago and with a career change in 2011 was given the opportunity to achieve a childhood dream of working in the aviation industry. After undergoing primary and advanced training with both Josh and Michael, Chip loved the experience so much, he bought the school and kept the two experts on as his staff. Chip wants to bring his love of general aviation to the flight school with many plans for improvement over the upcoming months and years. "We will remain open to suggestions for improvements and wish to make Mesquite Aviation an asset to Mesquite Metro Airport, the community and General Aviation"

Michael Belim
Commercial Airplane - Single Engine Land
Instrument Rated
Certified Flight Instructor (CFI, CFII)


Michael had a love for aviation since childhood. Growing up in Longview, Texas, he took an aviation class as a sophomore in High School. It was at this time that Michael took his first lesson in a Cessna 172 and shortly thereafter soloed at the age of 16. After High School, Michael moved to Waco, Texas. and enrolled in Aircraft Pilot Training at Texas State Technical College and received his advanced training in 1986. Michael has been training pilots from primary to advanced levels including teaching the CFI Academy in Addison before joining Mesquite Aviation in June of 2010. With over 3000 hours of dual instruction, Michael is looking forward to helping you meet your aviation goals.

Jeff Lawton
CFI, CFII, MEI
Commercial Single and Multi-Engine
Instrument Rated

Jeff is actually an alumnus of Mesquite Aviation, having completed his initial certification several years ago. He flew at Letourneau University and went on to pursue a degree with Embry Riddle. Jeff finished out ratings through CFI CFII MEI with Airline Transport Professionals in Arlington. According to Jeff, "I loved Mesquite Aviation so much I decided to return and instruct here."