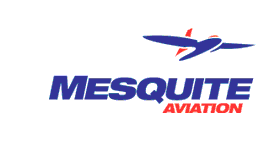 Discover the world of flying
during this exciting and informative
maiden voyage. Learn More>

Learn to fly today and begin to fulfill your aviation dreams! Learn More>

Need an airplane? Call us for
great rates and easy terms and you'll be
on your way. Learn More>

Take an awe-inspiring aerial tour over your neighborhood, property or office. Cameras welcome! Learn More>

Professional-quality photography from the air. Great rates. Learn More>


Get In On The Action!
Upcoming Events
---
September Special
Get Familiar with the Right Seat
In September we will feature our "right seat familiazation" special - Only $900 for 6 hours dual in one of our 172s plus an additional 5 hours of ground training. Perfect for the frequent right seat passenger to feel comfortable with the controls and systems of the airplane. Note: hours can be logged towards private pilot certification but this course is not intended to make you a solo pilot.
---
Fall Charity Event
Paws in the City
We will offer flights for donation to Paws in the City - an organization committed to ending the overpopulation, abuse and neglect of Dallas area dogs and cats. Come out and adopt a pet, donate time or cash, and help the homeless animals. Refreshments will be served, so come out and make this a successful event for less-fortunate animals. Stay tuned for more details.
---
Renovation News
We're Getting Closer To Home
We are totally remodeling our facility. Our projected move- in date is just prior to the July 4th holiday. Plans are almost finalized on our new maintenance facility, which will feature a testing center, break-room and much more. Stay tuned for more details.
---
Written Test Facility
Soon, You Can Take Your Exams Here!
We have begun the process to become an FAA authorized written test facility. Upon completion of our renovation and inspection by an FAA authorized representative, we will open our test center. No more driving around to other flight schools for your written exams.
---
New Program To Come
FlyOut!
In the coming months, we plan to launch our Fly Out program. Lets all get together and make a trip to a fun location for breakfast or lunch. Bring your own plane and friends or rent one of ours and lets have some fun. Contact us with your ideas for creative locations.
Call Today to get Started! 972.222.3546